Interesting book about the skewer (as Italians call the F-104 Starfigher) that shows many images of Starfighers in service with the Aeronautica Militare (Italian Air Force) and various reproductions of unit badges, including our interpretation of Diana the huntress of the 5th Stormo (5th Fighter Wing), made by us for Wikipedia (Ensign_of_the_5º_Stormo_of_the_Italian_Air_Force.svg).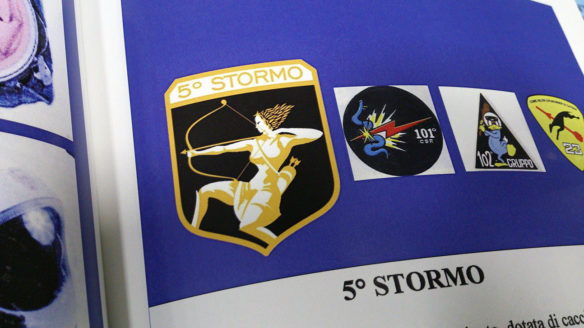 Author: Franco Storaro.
Title: Ustica. La verità dopo 35 anni.
Publisher: IBN _ Istituto Bibliografico Napoleone, 2013.
ISBN: 978-8875651701.