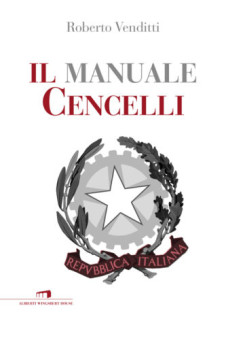 "Cencelli handbook" it's nothing but a derogatory and ironic expression used to indicate the subdivision of the positions of power done in mere logical partition and therefore without merit or competence.
To this expression it's dedicated the book of Renato Venditti, on the cover of which stands the emblem of the Italian Republic, designed by Paul Paschetto and reproduced as closely as possible by us for Wikipedia (Emblem of Italy.svg). As always references to the original image or its author are missing.
Author: Roberto Venditti.
Title: Il manuale Cencelli.
Publisher: Aliberti, 2012.
ISBN: 978-8899276317, 978-8893230667.