Life in general, but also for typefaces, it is always a good idea to have some valid alternatives, especially alternative glyphs. So we decided to add to the historic font Semplicità the new lowercase closed g glyph in roman style, and the Italic lowercase a and y glyphs.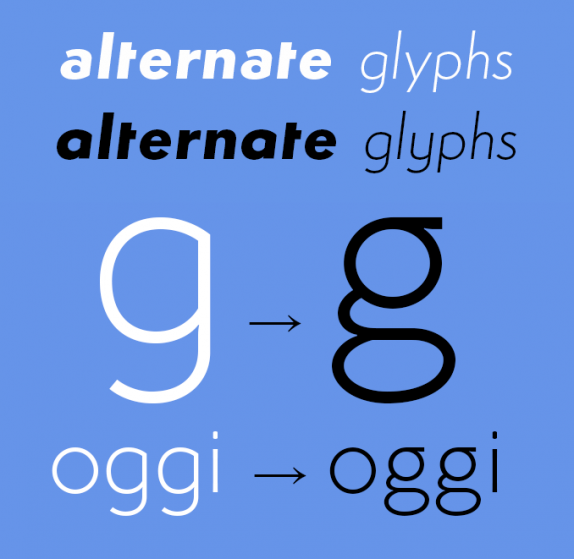 Of course alternate glyphs are available through the use of software that support OpenType features.
You can download the new Semplicità (version 2.300) below or by visiting the in the original article.
As always, your opinions, your advice or your suggestions are very welcome! Write a comment below or send an email to info@studiodilena.com.