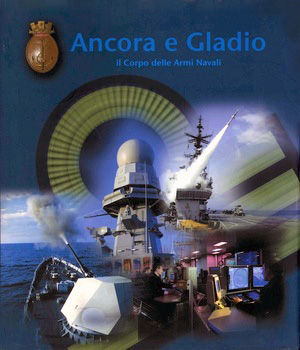 Picture of the badge of rank of Corvette Captain in the background in the front cover.
Bibliographic level: monograph.
Title: Ancora e Gladio – Il Corpo delle Armi Navali (Anchor and Gladius – The Naval Weapons Corps).
Publisher: Chiavari, Videoimmagine, 2008, 184 pages.
The image of the badge is available on Wikimedia Commons, we have licensed under Creative Commons Attribution-Share Alike 3.0 Unported.